ACE is excited to introduce live polling as a new feature of Our Climate Our Future. Live polling allows you to gauge students' learning by seeing responses to questions on your screen in real time. Students respond to questions via texting and must be 13 years or older to participate. You can opt out anytime. 
By participating in live polling, teachers are eligible to win a teacher scholarship and students are eligible to win a $5,000 college scholarship. Learn more about Teacher Scholarships and Student Scholarships.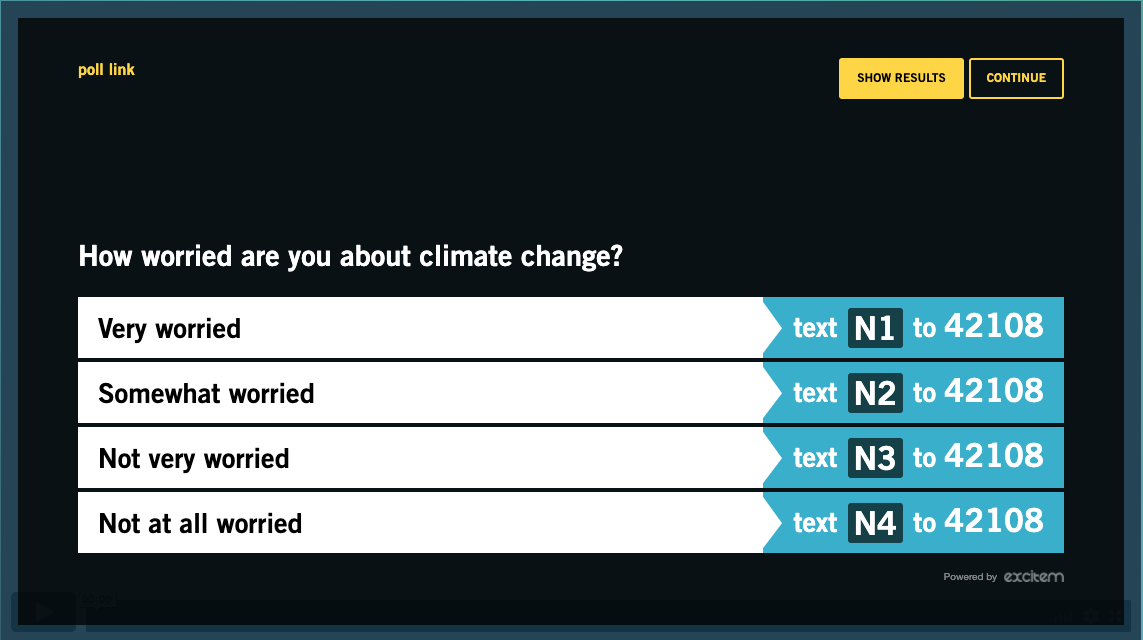 Here's how it works:
Students use their phones to respond to questions on their screen. When you click "Results", you will see the live answers that your students have just submitted. If there's a correct answer, you will also see the correct answer with a link for more information.
By participating in live polling, students are agreeing to receive periodic text messages from Alliance for Climate Education (ACE). Message and data rates may apply. Text STOP to 42108 to stop receiving messages or HELP for information. See ACE's Mobile Terms and Conditions.
There are ten polls in all. They can be found at the end of each chapter video, except for Chapter 7 where there is no poll and Chapter 1, where the poll is at the beginning. The same ten polls are also included throughout the Full Experience video.